Professional Copywriting You Can Trust
Brett Barfoot is a skilled and experienced Copywriter with more than 10 years' experience creating content to suit communications teams and digital agencies. His writing has been featured in newspapers, university publications and has been the trusted content creator for government department newsletters.
Brett puts to use his sound knowledge of Digital Marketing and Communications Strategy gained while completing a major of Communications at Deakin University.
He has significant experience assisting professional services businesses to market themselves via advertorial copywriting, SEO Copywriting and Content Marketing.
Experience
In 2018, Brett gained experience writing website copy, blog articles and media releases for law firms while working as an SEO Copywriter at digital marketing agency, Xugar.
In 2016, Brett wrote and published a fortnightly newsletter for the Department of Justice while working as a Client Services Officer at the Victorian Commission of Gambling & Liquor Regulation.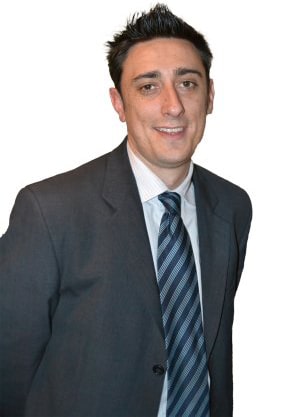 In 2012, Brett gained significant experience providing an information service for lawyers and migration agents while working as an Information Officer at the Department of Immigration & Citizenship. He also produced a regular newsletter for staff of the Melbourne Service Centre.
In 2009, Brett graduated as valedictorian from the top rated Journalism school as rated by editors in Australia.
If you find it difficult to produce content that attracts your customers. Or, you just don't have the time to keep producing in-depth blog posts.
Brett Barfoot can help grow your customers with content that is created to attract your audience, boost your website traffic, and establish yourself as an authority in your industry. Get in contact with Brett Barfoot today for a free content consultation. Fill in the form below for more information.