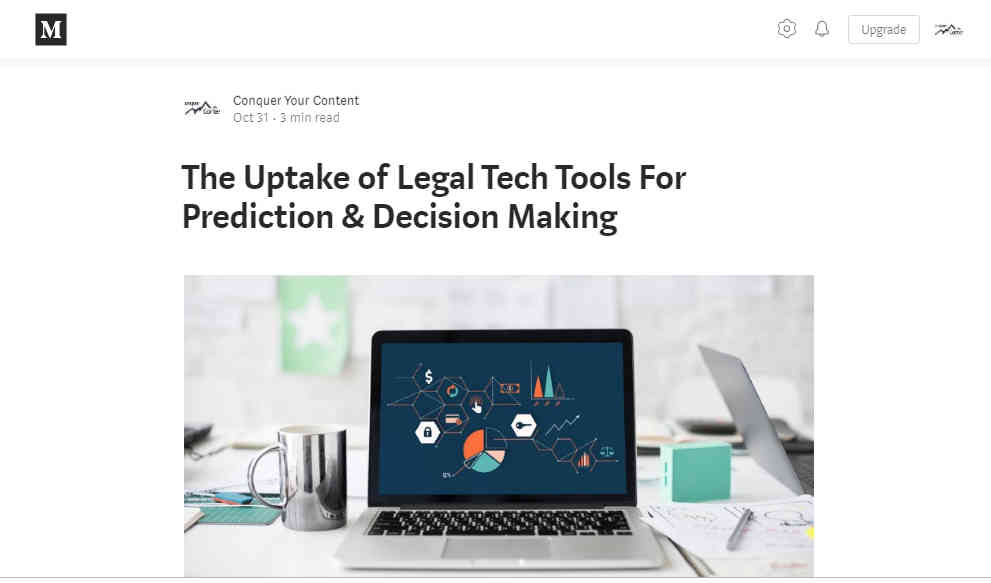 A sure sign of a high ranking website in the google search results is one that has obtained a number of high quality links. If your law firm website has obtained good quality links then it is likely due to other high authority websites pointing to your own – indicating to Google that it is of good quality.
Conquer Content offers a high quality article writing service that helps your business to gain high domain authority links and improve the power of your website.
Click here to read the above article, featured on Medium.com, which sports a high domain authority of more than 90!